ENGLISH BELOW
El proximo intercambio de semillas es domingo, 20 de Marzo, 2-7 pm
Despues del intercambio, compartimos comida
Ubicacion: Finca Vida Verde Ve www.vidaverde.info/contacto para direciones completo.
Si no tiene semillas para el treque, trae algo bonito para comer y compartir, o musica o videos–algo para dar.
The next Seed Exchange is Sunday, March 20, 2-7 pm at Finca Vida Verde.
For directions, see www.vidaverde.info
Bring seeds, or bring some other treat, and we'll exchange.
After the exchange, we'll have a potluck.
See http://vidaverde.info/contact-us for directions, you may want to sign up for future emails !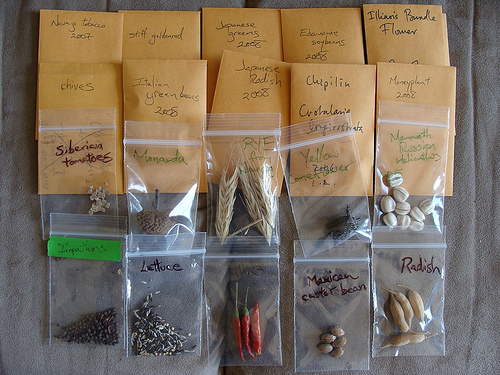 The purpose of our community seed exchanges is to help preserve the genetic seed heritage of this land, to advance the knowledge of organic growing here in Vilcabamba valley, to respect the work of those who have cultivated and grown the seeds, and especially to respect the life force of the seeds!
Bring your seeds, and if you don't have seeds to exchange, bring something fun– a nice cake, or juice, or perhaps some music CDs or movies to exchange.
(Saving seeds requires a lot of time and energy!)
Let's spread the seeds far and wide, and take good care of them.
This time, we will spend a little more time for each person to share their knowledge about how to grow the seeds they have brought.
You may want to take notes. It is really helpful to label your seeds with growing information, if possible,
(as one would find on the package if the seeds were purchased.)
Directions: see vidaverde.info/contact-us
Phone: zia 098 988 7085